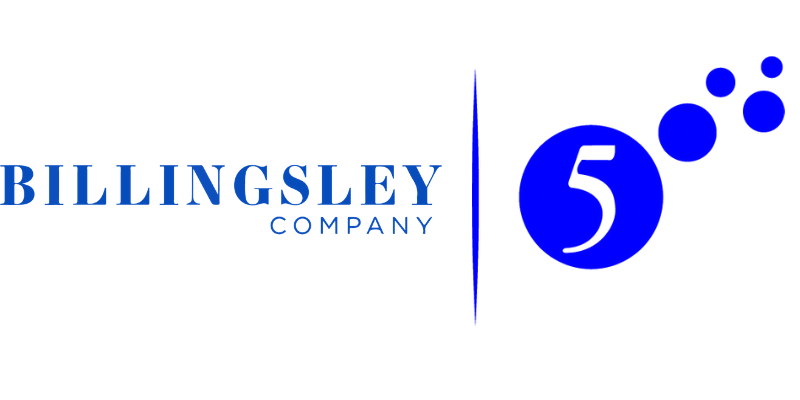 Dallas, TX - April 4, 2020
As an industry leader in real estate development and property management, Billingsley Company has a robust and diverse portfolio throughout Texas. Now, with the help of energy advisory company 5, and TXU Energy, the firm has landed a deal of a different kind: a long-term energy contract utilizing 100% renewable energy sources that will yield significant cost reductions.
"One of our core tenets is providing responsible, sustainable development," said Partner, Lucy Burns. "But we must also ensure that the energy needs of all of our tenants are addressed as cost-efficiently and effectively as possible. 5's team helped us meet our goals on both of those fronts, as well as find innovative ways to achieve cost reductions in future Billingsley developments."
The 5 team began working with Billingsley Company in 2019 to review the firm's portfolio of buildings and developments and discuss the company's priorities and objectives. Included in the work with Billingsley Company was an evaluation of its energy procurement process. Through 5's in-depth market analysis and competitive bidding process, the team selected TXU Energy as the winning supplier, securing a 9-year, 100% renewable electricity agreement at a low fixed rate.
"This was a unique opportunity to honor a company's commitment to being responsible stewards of the environment while reducing their energy costs both in the short-term, for current developments, and longer term, as Billingsley Company continues to expand," said Ben Manna, Senior Energy Advisor for 5. "While our market intel and expertise in working with commercial real estate developers and managers helped drive the strategy, it is our relationship with suppliers like TXU Energy that made the difference here."
"TXU Energy strives to support customers like Billingsley Company reach their renewable energy goals," said Gabe Castro, senior vice president of business markets for TXU Energy. "A 100% renewable electricity plan fits nicely into the Billingsley philosophy of green building practices and overall sustainability, while also providing cost savings across the Billingsley portfolio. We're proud to be part of the solution."
Billingsley's current portfolio includes iconic developments, such as Cypress Waters, One Arts Plaza, International Business Park, Mercer Business Park, and master-planned community Austin Ranch. With significant land available for development, Billingsley Company needed an energy contract that could grow with the firm.
"The precision with which this energy deal has come together and checked all of the boxes for us has been tremendous," said Burns. "It not only meets the energy needs of our portfolio today, but it will also accommodate growth in our portfolio as we convert land holdings into new commercial, retail, residential, and mixed-use assets."
As part of its work with Billingsley Company, 5's team will continue to provide market intelligence, account management services, and on-going energy analysis and training, where appropriate, for building management staff on how to reduce expenditures on the utility side of the bill through operational efficiencies. Billingsley Company is one of dozens of commercial developers, real estate trusts and others in the commercial and industrial sectors that 5 proudly represents around the country.
About Billingsley Company
Billingsley Company is a land development and property management company headquartered in Texas. Billingsley holds a variety of properties from office space, industrial and retail to single-family and multi-family homes, as well as build-to suit-opportunities. For more information, please visit www.billingsleyco.com.