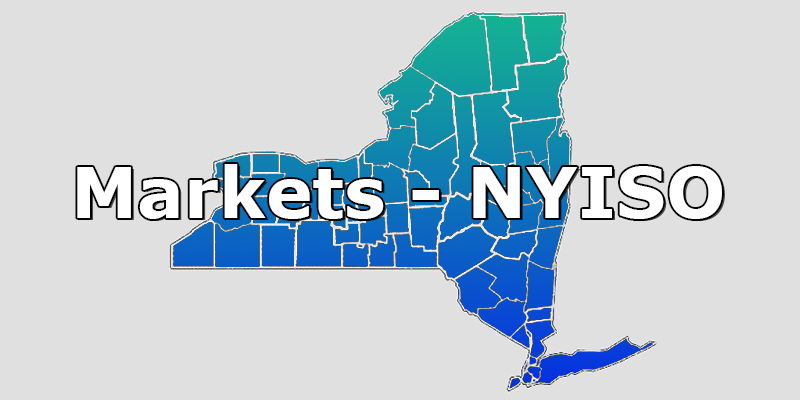 Energy Storage is Helping to Solve NYISO's Zero Emission Puzzle
Earlier this month, Governor Hochul proposed legislation that would require all buildings constructed after 2027 to produce zero emissions on-site. This proposal is like the New York City Bill, Int 2317, that passed last month, prohibiting the combustion of fossil fuels on-site in new construction starting in 2025. While new wind and PV solar generation are the most frequently discussed solutions to support the anticipated increase in electricity resulting from these new rules, energy storage is now at pace to become the next most recognized piece of the technology puzzle.
Storage, in the form of utility-scale battery systems in New York, is gaining momentum as the technologies, application types, and financing vehicles continue to improve. Battery systems inject electricity into the grid during peak hours and provide ancillary benefits including reduced carbon emissions, increased voltage support, and avoidance of expensive infrastructure upgrades in some cases.
With consideration of the benefits mentioned above, the Public Service Commission (PSC), which is responsible for setting rates and ensuring that adequate service is provided by the state's utilities, established a mechanism to compensate storage projects similarly to generators of other distributed energy resources (DER), like wind and solar. The methodology is called the Value of Distributed Energy Resources (VDER) and it is based on where the DERs provide benefits to the grid.

Image 1: The Value Stack Process from NYSERDA
Developers across New York are taking advantage of the VDER program and deploying utility-scale battery projects, commonly referred to as Community Distributed Generation (CDG). In most cases, customers are subscribers to long-term offtaker purchase agreements and do not receive physical power. Akin to community solar, customers receive a monthly bill credit from the utility based on the value of the output of the battery project. These purchase agreements typically range from a 5% to 10% annual credit over a 5 to 15-year term.
Con Edison has been running a different type of storage pilot program with Endurant (formerly GI Energy) deploying four 1MW systems across the city. Endurant receives compensation from the VDER and other Con Edison-related demand response programs while the business owner receives a lease payment to host a battery storage system on their property. This program was designed to simplify what may have otherwise been a challenging process for the host, who would have had to take ownership and then effectively utilize the energy coming off the system to pay off the initial investment. In turn, Con Edison can realize the full value of the resource to address localized distribution grid needs like peak-load reduction and voltage support.
Whether your facilities are situated upstate or in the heart of the city, getting involved with a battery storage project may now present a financial opportunity not previously available. The team at 5 is already helping clients to navigate this opportunity with our comprehensive approach and local expertise related to financial modeling, tariff analysis, and complex negotiation support for credit agreements.