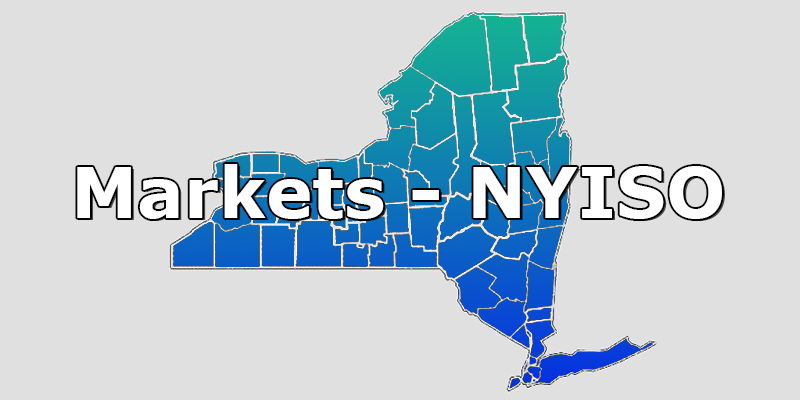 Lately, the bulls have been running in NYC's electricity market but there has also been a consolidation in forward prices. Figure 1 shows calendar year strips for wholesale electricity in New York City for 2021 through 2024. Wholesale prices in all calendar years hit their all-time lows in late March/early April, shown in the red oval, and have rallied over the last 6 months. Also note that over the last two years, near-term prices have always been less expensive that longer-term prices. This can be seen in the figure below as calendars 2021 and 2022 (blue and black lines) have consistently been less than 2023 and 2024 (green and yellow lines). This is referred to as a contango market, where prices get more expensive into the future.
Some investors may shy away from buying into a contango market, but the other factor to note is how forward prices have started to consolidate. Notice how the amount of "white space" between calendar year 2021 (blue line) and 2024 (yellow line) has decreased over the last 2 years. This means that the premiums to purchase each subsequent year have dissipated. While near term prices have rallied, longer term prices have not rallied to the same degree – this has led to a consolidation in the forward market and created good purchasing opportunities.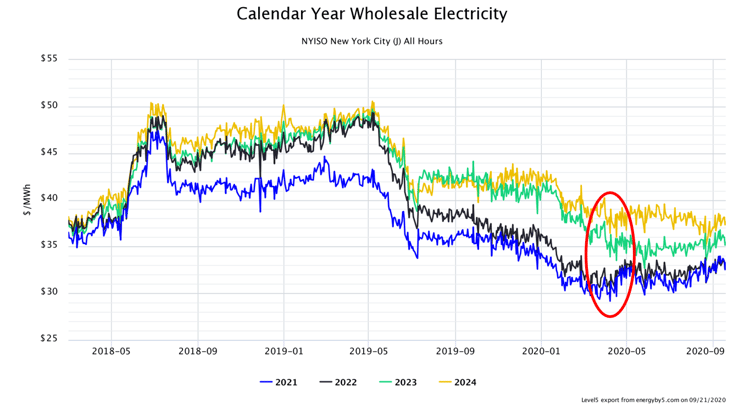 Figure 1: Calendar Year Wholesale Electricity NYISO Zone J, from 5
These same purchasing signals can been seen in Figure 2, the 60-month forward trading range for wholesale electricity in New York City. The height of the green bar shows the range of low and high prices for electricity in calendar years 2021-2025. The black bar shows where electricity was trading on 9/22/20. This chart clearly shows that prices for all calendar years are near the bottom of their 5-year trading range despite the recent rally. The consolidation is also clearly seen as there is only a $5.51/MWh (0.55¢/kWh) premium from calendar year 2021 to 2025. It is a good purchasing signal when the price of any commodity is close to the bottom of its historical trading range.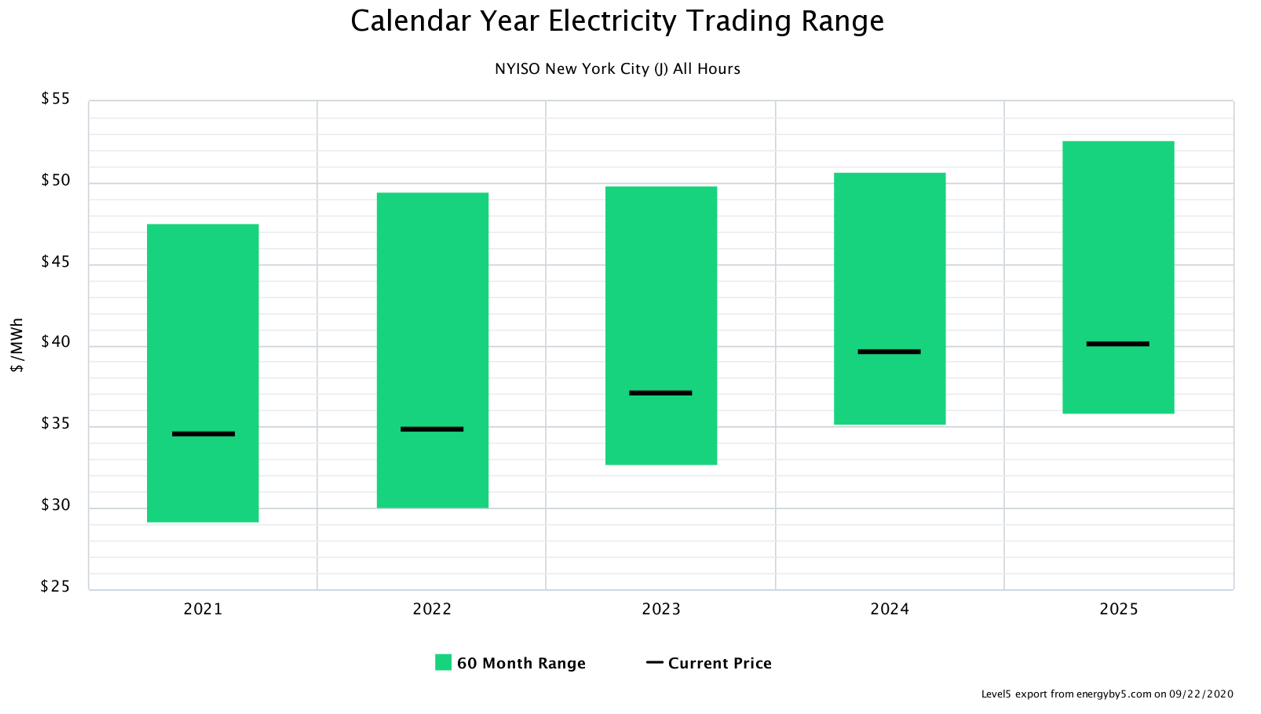 Figure 2: Calendar Year Electricity Trading Range NYISO Zone J, from 5
While there are good buying opportunities throughout New York State, clients should be cautious when considering purchases. This article in our August 5x5 discusses why clients in New York should consider other electricity product options.
In other news, the NYISO's Management Committee voted to revise their tariff to address concerns around how a client's coincident peak would be determined. In New York, a business' annual capacity obligation is determined by measuring each account's peak load on the grid's peak demand day. Last year, that peak day was on Saturday, July 20th when the system hit its peak of 30,397 MWs between 4 and 5PM. This meant that a business' capacity obligation for 2020 was determined by the amount of electricity used on a weekend, which for many, was not representative of typical operations. This also falls outside of the NYISO's capacity market design conditions.
Going forward, the new tariff will require that the highest coincident peak in New York is established on a non-holiday weekday in July or August. If the peak demand occurs on a weekend or a holiday, as in 2019, that load will be adjusted to what it would have been if it occurred on a weekday. A similar adjustment will be made if the peak demand occurs in a month other than July or August. This tariff change is expected to officially take effect next year for the 2021/2022 capacity year. Meanwhile, this summer's peak demand likely occurred on a weekday as the NYISO is preliminarily reporting that the peak hour was set on the afternoon of Monday, July 27th.