Irving, TX - March 29, 2016
Tonight Texas Monthly, the Texas Association of Business (TAB), Texas SHRM and Best Companies Group held their 2016 Best Companies to Work for in Texas awards ceremony. The companies included in the top 100 were revealed in November of last year, but the final rankings were not released until the formal ceremony in Austin this evening. The statewide survey and awards program was designed to identify, recognize and honor the best places of employment in Texas, benefiting the state's economy, workforce and businesses.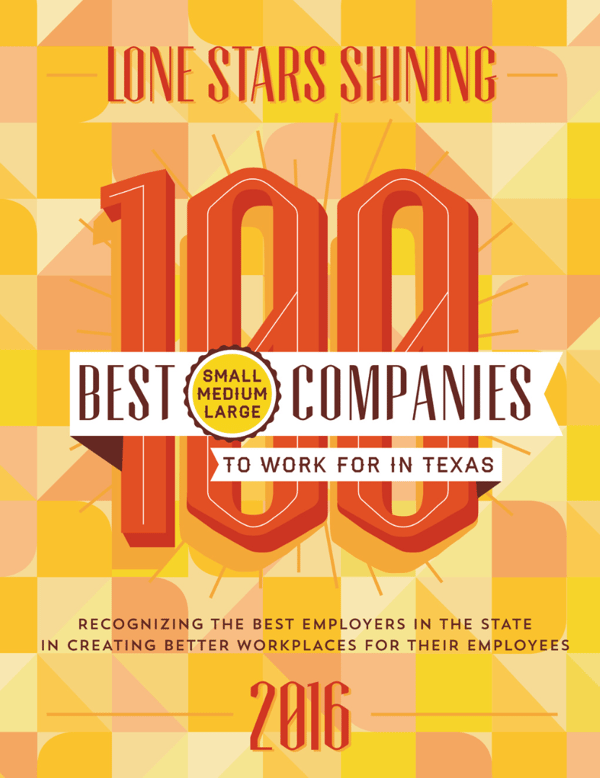 5 was named the 7th Best Company to Work for in Texas. Not only were there no other energy suppliers or advisory companies ahead of 5, there were no others in the top 100. 5 Partner and Chief Culture Officer Jeff Schiefelbein, bolo tie and all, was in Austin along with 5ers Cady Thomas and Eric Bratcher to accept the award. "We started this company because we believed people deserved better. We want to transform the way clients, employees and all stakeholders in this industry are treated. We still have a long way to go but this award and ranking certainly helps validate the vision and our execution to date," said Schiefelbein.
The winners will also be profiled by Texas Monthly in a special publication that will be released in conjunction with the event. For more information on the Best Companies to Work for in Texas program, visit www.BestCompaniesTX.com.