We are honored that 5 has once again been named as a "Best Workplaces in Texas" by Texas Monthly magazine. This is the 5th consecutive year that we have been named in the TOP 10 Best Workplaces in Texas and we are proud that our company culture continues to impact our many stakeholders, including our employees, clients and suppliers.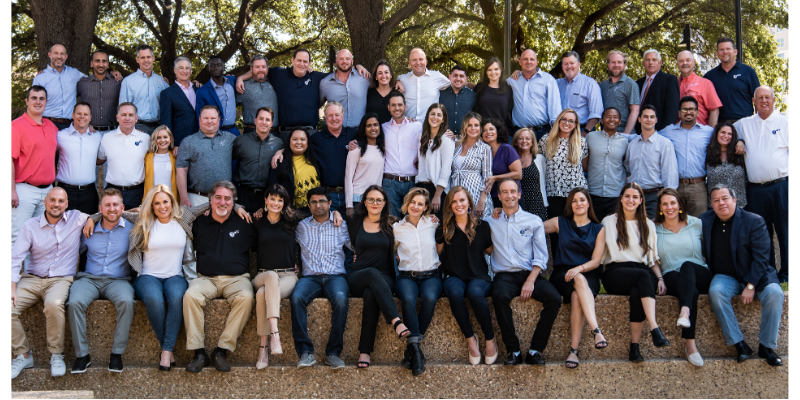 Here are 5 secrets that drive our thriving culture.
Shared experiences. Shared experiences create a common bond allowing a team to better align as they tackle new challenges and opportunities. Every member of our team comes together at our annual "All Hands" gathering to experience what we call a re5val. All Hands provides our team the opportunity to refuel while supporting one another through unique team building exercises. Additionally, various leaders share in-depth reviews and transparency into each area of the business. Annually, our back-office team members are also recognized with our "Pit Crew Appreciation Week", that spoils and celebrates them for all the work they do every day. And, when we say celebrate, we mean it! Last year's celebration was kicked-off with a performance from "The King" himself, Elvis (or at least someone who looked a lot like him). During this Coronavirus pandemic, we've also found new ways to stay connected through virtual events such as cooking lessons, Tequila tastings, Pub Trivia events and more. It's through these shared experiences that each 5er realizes they are part of a team/family, and that we're in this adventure to reshape the energy landscape together.
Transparency. Our focus on transparency is rooted in our core values and our desire for clear and open communication. But it is also grounded in the belief that all 5ers should be treated and trusted like fully formed adults and that is why our leadership team openly shares the details of our company's financials along with our on-going concerns and areas of focus. This approach enrolls our team members to join in the creation of solutions and to feel a sense of ownership.
Vision and Goals. We believe that every member of the team, regardless of the role or seniority, should have a clear understanding of the company goals and vision while understanding how their specific work contributes to our success. We regularly provide company updates and individual coaching that encourages 5ers to act like owners of the company. This has allowed our team to perform well against our goals while also equipping the team to think critically and problem solve quickly.
Intentionality. We are intentional about everything we do at 5. From the words we use when debating or coaching to the full transparency of our leaders' calendars, there is a specific strategy behind every detail. We are also intentional about revisiting and reconstructing each area of our business as we continue to make a positive impact on our industry and on the way business is done.
We work with humans. Our team members are mothers, fathers, daughters, sons, husbands, wives, grandmothers, grandfathers, from many different countries and cultures. Getting to know each 5er and acknowledging their story is essential in building our culture. We have learned that embracing and affirming each team member's inherent dignity is an important way that the workplace can help others to flourish and reach their highest potential. Keeping this "human component" at the heart of how we do business is one of the reasons 5 has been able to build and maintain a strong and enduring company culture.