Irving, TX - October 9, 2019
For the third consecutive year, energy advisory firm 5 was selected by Entrepreneur magazine for its 5th annual Entrepreneur 360™ list.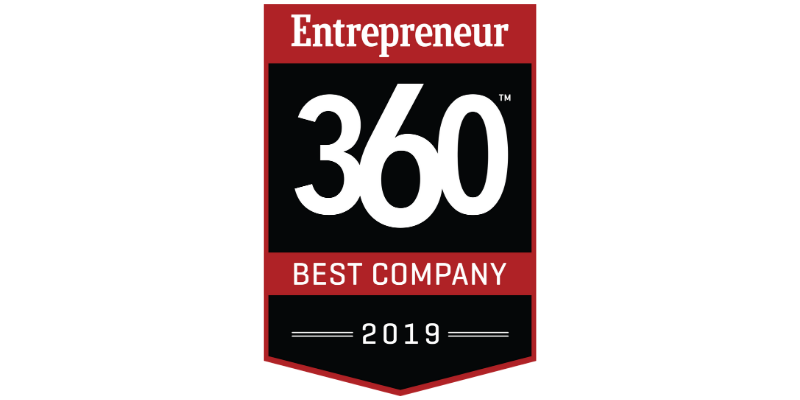 Entrepreneur conducts a national search each year to identify the most entrepreneurial companies in the U.S. based on their ability to balance impact, innovation, growth, leadership and value. According to Entrepreneur Editor-in-Chief Jason Feifer, companies that make the list "have pushed boundaries with their innovative ideas, fostered strong company cultures, impacted their communities for the better, and increased their brand awareness."
Founded in 2011, 5 has leveraged its extensive industry expertise, proprietary technology, and entrepreneurial spirit to completely transform the way energy is purchased and managed by public agencies and private-sector clients throughout North America. "This recognition from Entrepreneur is particularly meaningful because it gets at the very core of our business model: hire the most talented employees, create a winning culture, and continuously innovate to provide best-in-class service that results in significant energy cost reductions for clients," said 5's Chief Executive Officer Brian Hayduk.
This announcement extends 5's track record of regional and national recognition for its continued growth and employee-centric culture:
• Inc. 5000 Fastest Growing Company List, Inc. – 2016, 2017, 2018, 2019
• Best Workplace in America, Inc. – 2017, 2018
• Best Company to Work for in Texas, Texas Monthly – 2016, 2017, 2018, 2019
• Best Small Workplace in America, Fortune – 2016, 2017
• Fastest Growing Aggie-Owned Companies, Texas A&M University – 2017, 2018, 2019