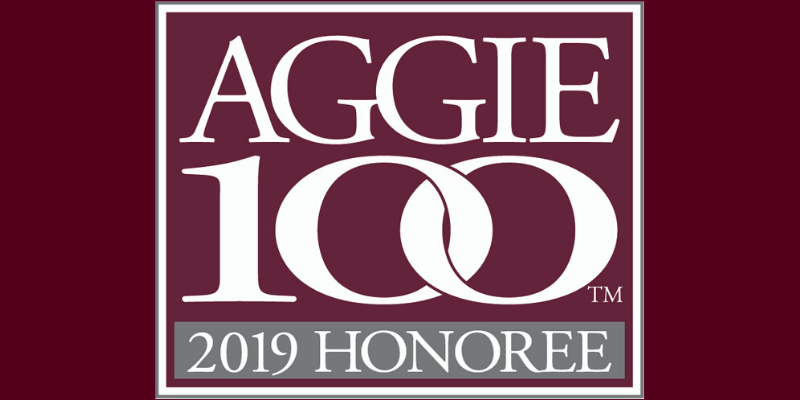 Irving, TX - October 28, 2019
For the third consecutive year, Texas A&M University named energy advisory firm 5 to its annual list of the 100 fastest-growing companies that are owned or led by former students. 5 was ranked #80 on the 2019 Aggie 100, which recognizes the top Aggie-owned companies in the world with the highest compound annual revenue growth from 2016 to 2018.
Chief Operating Officer Josh Coleman (Class of 1982), Chief Culture Officer Jeff Schiefelbein (Class of 2000) and Lead Market Analyst Eric Bratcher (Class of 1998) accepted the firm's award at a formal celebration at the Hall of Champions at Texas A&M University's Kyle Field on Friday, Oct. 25. A complete Aggie 100 list can be viewed at www.aggie100.com.
"It is humbling to be recognized with this exemplary group of pioneers and innovators," said Schiefelbein, who embraced entrepreneurialism as a Texas A&M University undergraduate. In 1999, he founded CARPOOL, a student-run 501(c)(3) organization that for 20 years has provided free rides to students who are intoxicated or otherwise rendered incapable of transportation.
"As we mark the 15th Crystal Anniversary of the Aggie 100 program, we celebrate our success by raising up the newest class of Aggie 100 honorees. Knowing how each member company of the Class of 2019 has overcome their own adversities to reach astounding levels of growth and prosperity, we dedicate this significant milestone to the excellence exhibited by our newest additions to the Aggie 100 family" said Blake Petty, Director of the McFerrin Center for Entrepreneurship, which sponsors the Aggie 100.