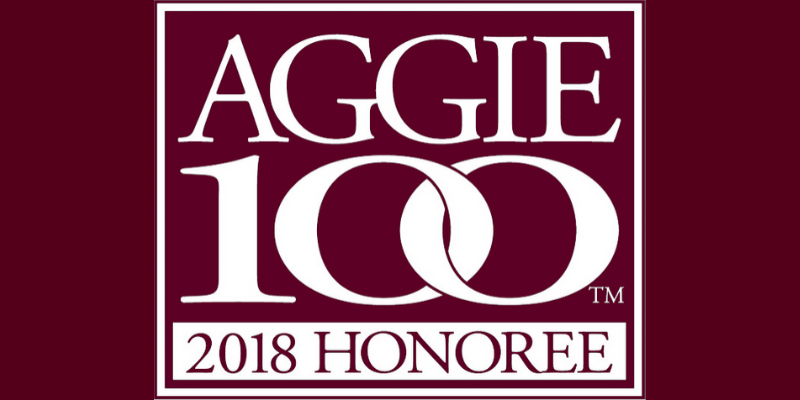 Irving, TX - November 13, 2018
For the second consecutive year, Texas A&M University named the energy advisory firm 5 to its annual list of the 100 fastest-growing companies from around the world that are owned and operated by former students. 5 was ranked #52 on the 2018 Aggie 100, which recognizes the top Aggie-owned companies with the highest compound annual revenue growth from 2015 to 2017.
Two of 5's founding partners, Chief Operating Officer Josh Coleman (Class of 1982) and Chief Culture Officer Jeff Schiefelbein (Class of 2000), accepted the firm's award at a formal celebration at the Hall of Champions at Texas A&M University's Kyle Field on Friday, Nov. 9, 2018. A complete Aggie 100 list can be viewed at www.aggie100.com.
"To be recognized among this exemplary group of entrepreneurs is truly an honor," said Schiefelbein, who embraced entrepreneurialism as a Texas A&M University undergraduate. In 1999, he founded CARPOOL, a student-run 501(c)(3) organization that for nearly 20 years has provided free rides to students who are intoxicated or otherwise rendered incapable of transportation.
"We are extremely proud of the 14th class of the Aggie 100. We continue to be amazed at the drive and determination of these Aggie entrepreneurs. They embody all that Texas A&M represents," states Dr. Richard H. Lester, Executive Director of the Mays Business School's McFerrin Center for Entrepreneurship.