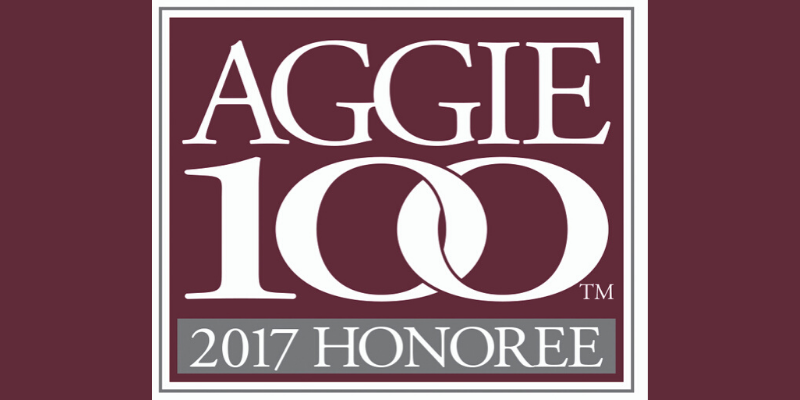 Dallas, TX – November 6, 2017
Texas A&M University recognized the energy advisory firm 5 as a member of the 2017 Aggie 100, which honors the fastest-growing companies in the world, owned or operated by Texas A&M University Former Students. 5 was ranked #40 with a compound annual growth rate of 41% from 2014 through 2016. The Aggie 100 honors graduates from across disciplines for their entrepreneurial endeavors and success as business leaders.
Two of the Founding 5'ers are Texas A&M Former Students, Josh Coleman '82 and Jeff Schiefelbein '00. The 100 Aggie-owned or Aggie-led businesses with the highest annual revenue growth were recognized on Friday, October 27, 2017, at an evening program in the Hall of Champions at Texas A&M University's football stadium, Kyle Field. The honorees were joined by employees, faculty, administrators, current students, and fellow entrepreneurs to celebrate their success.
"The 13th Annual Aggie 100 is a very impressive representation of Aggie excellence. The honorees bring the best to their respective industries and are keeping the Aggie entrepreneurial standards alive and well," said Richard H. Lester, executive director of the Mays Business School's McFerrin Center for Entrepreneurship. "As always, we're very proud of these Aggie entrepreneurs, and we celebrate the success of all Aggie companies that live by the Aggie Code of Honor: Aggies do not lie, cheat or steal or tolerate those who do. We need more of that in today's business world."