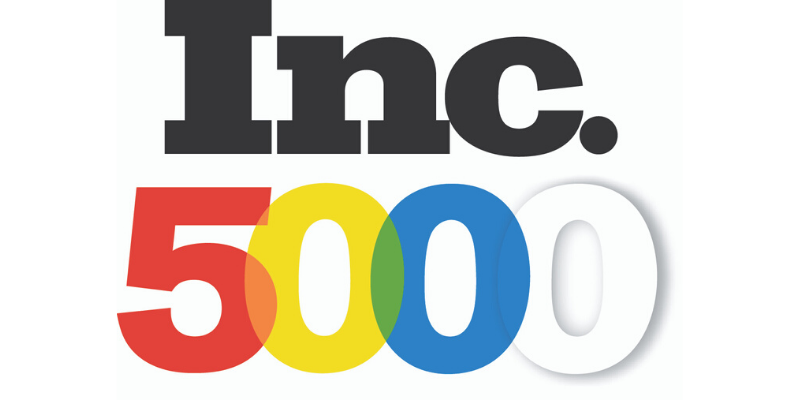 Irving, TX - September 30, 2018
Inc. Magazine has named Irving-based energy advisory firm 5 to its Inc. 5000 list for the third year in a row. This prestigious list recognizes the fastest-growing private companies in the United States, ranked according to percentage revenue growth over the three prior years from 2014 to 2017.
Founded in 2011, 5 recorded 133 percent growth with $11.3 million in revenues in 2017. Collectively, the companies on this year's list recorded $206.2 billion in revenues, up 158 percent from $79.8 billion in 2014. 5 currently works with more than 100 cities, counties, school districts and water authorities in Texas, in addition to national industry leaders, such as Xerox Corporation, Schwan's Global Supply Chain and Raising Cane's.
"We started 5 to fundamentally change the way business is done in the energy industry, ensuring that both the private sector and public sector had the tools to more efficiently and effectively plan for, procure, utilize and monitor energy," said Brian Hayduk, chief executive officer for 5. "Making the Inc. 5000 list in 2014, after only three years in business, was a tremendous honor. Making the list now for the third time in three years speaks to the unrelenting demand for forward-looking, technology-based solutions that help enterprises large and small navigate volatile energy markets."
In addition to the Inc. 5000 list, 5 has been recognized the last two years by Inc. on its list of "Best Places to Work" in America, in addition to being recognized by Fortune on its "Best Small Workplace in America" list twice (#20 in 2017; #30 in 2016), and by Texas Monthly on its "Best Company to Work for in Texas" list three times (#5 in 2018, #2 in 2017; #7 in 2016). Also, Entrepreneur named 5 to its "Most Entrepreneurial Companies in America" list, highlighting the 360 small businesses each year that are mastering the art and science of growing a business.