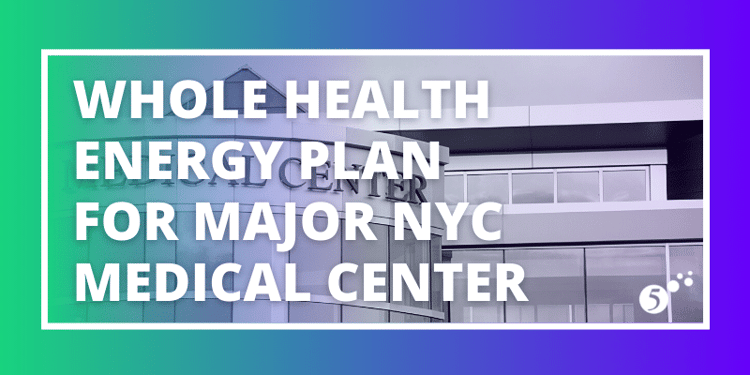 In late 2018, a world-class academic medical center in NYC engaged Luthin Associates, 5's regional brand in the tri-state area, to process Gross Receipts Tax (GRT) refunds. This hospital group has already come to expect excellence when working with our team through various programs and projects that we were doing on an ala carte basis. After only a few years of the GRT program, the hospital system had already realized over $700,000 in refunds.

The initial impact of these GRT refunds mirrored what many not-for-profits had already experienced by working with our team with over $34 million worth of GRT rebates secured for our clients between 2003 and 2021.

As our relationship with the hospital system progressed, our bill auditing experts identified that the client's gas accounts were in a high-cost utility balancing pool. We assisted in switching the client to a lower cost pool, resulting in a $159,000 transportation cost reduction in less than one year.

Utilizing our proprietary market analysis system, Level5, we worked with the client to develop a proactive strategy to manage the electricity and natural gas procurement processes for their wide array of NY campuses at the onset of the recent pandemic. In aggregate, this medical system consumes over 60 MW of power and 3 million MMBtu of natural gas annually. After careful analysis of the various supply options, potential products, and associated price risks, along with a clear sight on the client's goals, 5 negotiated favorable contractual terms with a reputable supplier, ultimately saving the client over $6.4 million through the term of the contract.

5 is honored to serve as the energy advisor in providing a whole health energy plan for this critical provider of healthcare throughout NYC. We continue to work closely with the client to maximize the financial benefits of deregulation while also charging towards the client's sustainability goals and their compliance with NYC's Climate Mobilization Act.