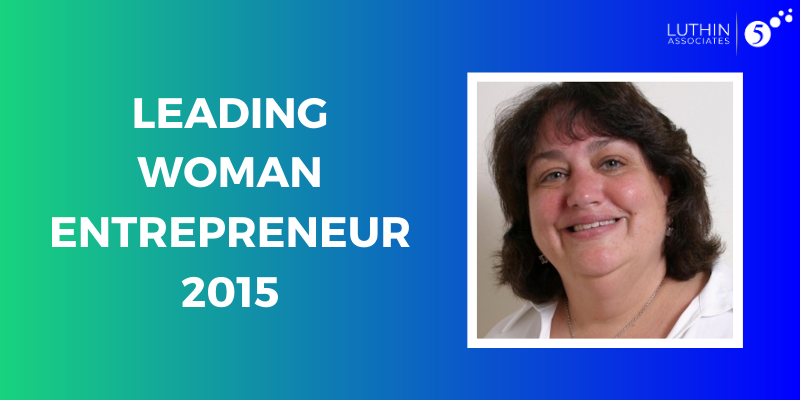 Allenhurst, NJ - September 10, 2015
Catherine Luthin, President of Luthin Associates, an energy management consulting firm, has been nominated and selected as a Top 25 Leading Woman Entrepreneur of New Jersey for 2015. All honorees are recognized for their innovation, market potential, community involvement and advocacy for women.
Catherine's position as a female entrepreneur has taught her the importance of sharing her knowledge with others. To advocate for the MWBE community, in 2010 she became Chair of the Energy Policy Committee of the Council for Women in Energy and Environmental Leadership (CWEEL). Organized in 2006, CWEEL (a subsidiary of the professional Association of Energy Engineers) supports vocational development by mentoring aspiring women to pursue education and careers in the energy and environmental fields. She also chairs and manages Consumer Power Advocates (CPA), an association of large, non-profit institutions whose primary goal is to decrease the cost of energy by focusing on regulatory decisions and programs which impact energy consumers in New York State.
A listing of the 150 Phase One finalists will be published in the October 2015 New Jersey Monthly Magazine issue. In addition, on November 16th women chosen for the Top 25 will be acknowledged at the Annual Top 25 Recognition Event at the Liberty House in Jersey City, NJ. For ticket information and more about the Leading Women Entrepreneurs, please visit: www.lweworld.com