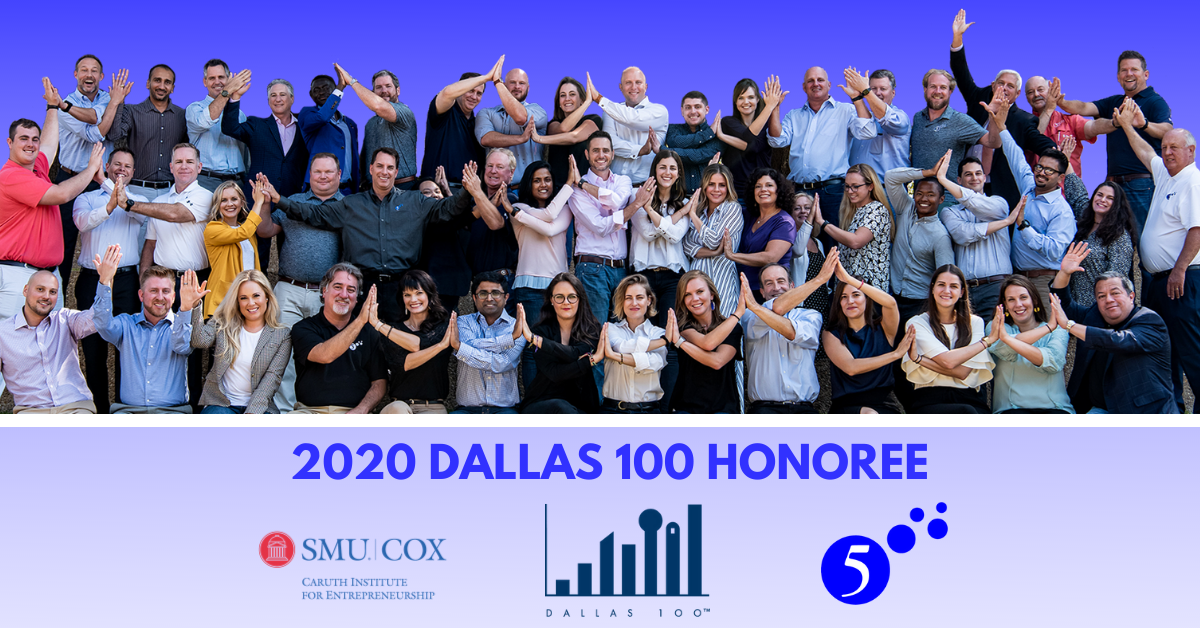 Irving, TX - October 27, 2020
For the second consecutive year, 5 has been named to the coveted list of Dallas 100™ companies. The Dallas 100™ competition annually gauges the ascension of privately held companies in Dallas and surrounding cities.
"Our continued growth is a reflection of our team's commitment to excellence and our desire to bring about a positive impact for each of the stakeholders connected to 5," remarked Jeff Schiefelbein, the firm's Chief Culture Officer. "More and more businesses throughout North America are implementing better energy cost control strategies thanks to the relentless efforts of our team."

For 30 years, the Dallas 100™ has honored the ingenuity, commitment, and perseverance of entrepreneurial businesses, placing the spotlight on their economic contributions. The Caruth Institute for Entrepreneurship at SMU Cox ranks the area's top 100 entrepreneurial companies based on percentage growth and absolute dollar growth over the previous three years.