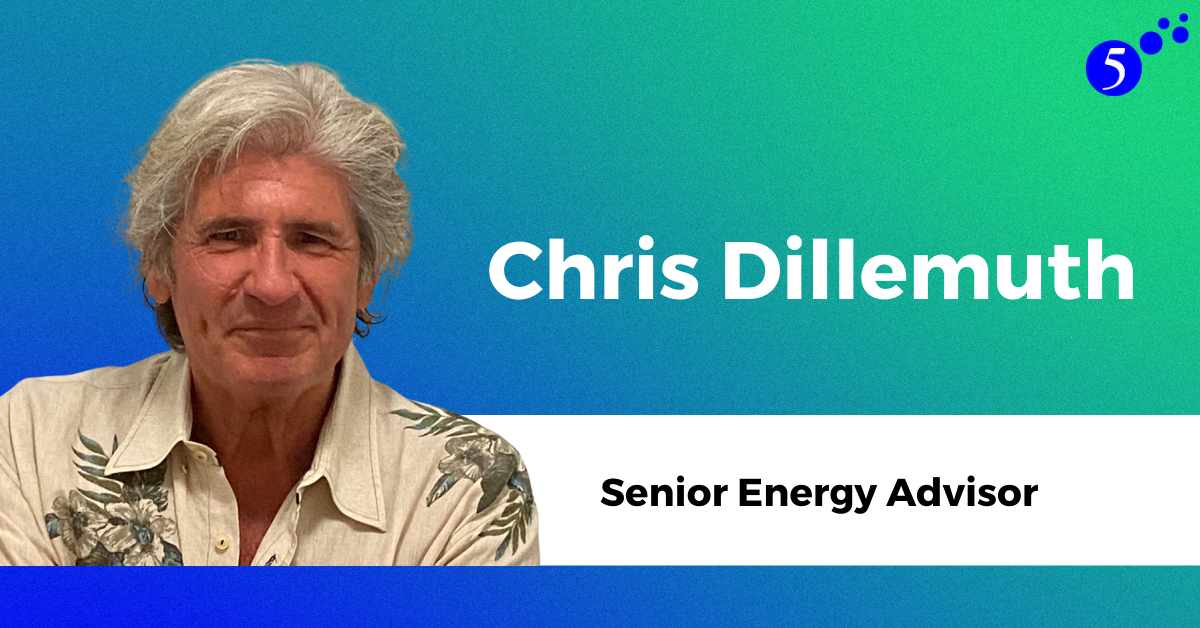 Allenhurst, NJ - November 2, 2020
As part of the company's strategic growth initiatives in the metro New York area, 5 announces the addition of energy industry veteran, Chris Dillemuth. Chris has been helping clients for the past 30 years and brings tremendous knowledge and experience to continue the growth of 5 and its regional brand, Luthin Associates.
Chris started working for Hess Corporation in 1990, quickly establishing himself as a leading natural gas advisor and executive account manager for large clients. With the onset of electricity deregulation in the late 90s, Chris eventually managed the company's largest book of natural gas and electric clients across the Greater New York City area. Chris continued to expand his service offerings after Direct Energy's acquisition of Hess Corporation in 2014, achieving an exceptional balance of growth and client retention.

"We are thrilled to add Chris to our team, and we have already experienced his incredible commitment to clients and their trust in him," commented 5's VP of Client Success, Taylor Duncan. "Having Chris join the 5/Luthin team was a crucial step in our multi-year impact plan for clients in and around New York City."

In addition to commodity management services, Chris now brings additional value to the clients that he has helped for many years, including demand-side strategies, sustainability services, and guidance on local law compliance.