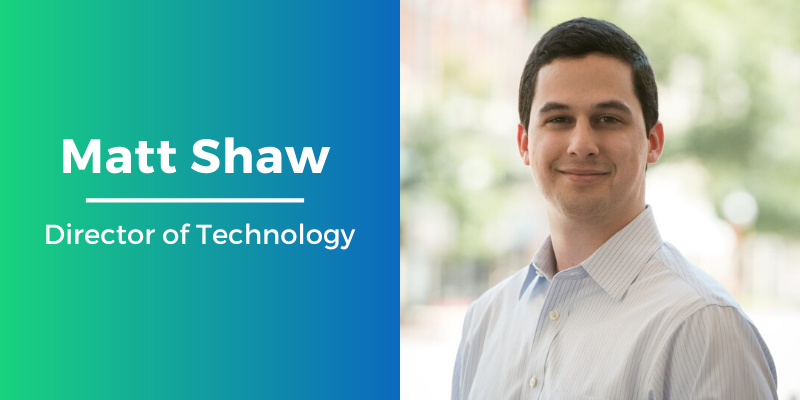 Matt Shaw is 5's Director of Technology and Lead Code Buster. He is the creator of Level5, a cutting-edge technology platform that continues to evolve the client energy decision making experience.
Matt has an insatiable curiosity and has always been fascinated with how things work and solving complex problems. After graduating from New York University with a degree in Environmental Science and Economics, Matt dove head-first into computer science, modeling and programming at an energy technology startup.
Matt loves tracking markets and is passionate about solving technical challenges for clients. His drive to help others and frustration with the status quo was the creative force behind the development of Level5 as he began to build automation to replace energy analysis that was produced through Excel spreadsheets. Today, Matt directs and guides the strategic business vision of 5's information technologies and manages the development team that is building the next iteration of Level5.
When he is not writing code or thinking about energy, Matt likes to experiment in the kitchen and enjoys all things Star Trek. Matt lives in New York City with his wife, Jennifer. Whenever possible they love celebrating major events together at the NoMad restaurant in Manhattan.
Connect with Matt on LinkedIn.